Archive for the 'Uncategorized' Category
Thursday, December 13, 2018 @
12:12 PM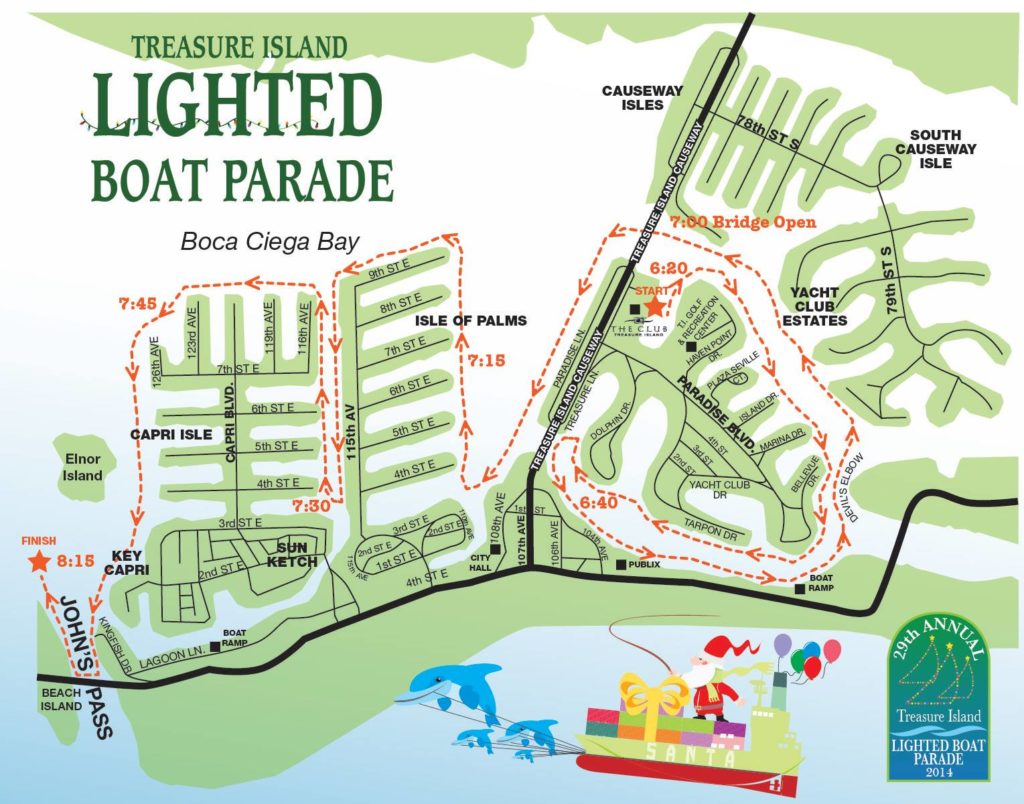 The weather this Friday night may be nasty, so the 33rd annual Treasure Island Holiday Lighted Boat Parade is rescheduled for this Sunday, December 16th. The start time remains at 6:20pm.
Treasure Island's Lighted Boat Parade is like Las Vegas on the water – dazzlingly decorated boats of all kinds circle the city on one special night, Sunday, December 16, 2018, in friendly competition for top prizes awarded after the parade that evening at The Club at Treasure Island.
Residents with Treasure Island waterfront homes host boat parade parties but if you haven't received an invitation, not to worry – there are plenty of prime viewing spots on the island. Best public viewing areas for the Treasure Island Lighted Boat Parade: 115th Avenue on Isle of Palms Treasure Island Causeway Bridge Kingfish Drive at John's Pass (Gator's Cafe &Saloon), Blind Pass Bridge (between Treasure Island & St. Pete Beach). Parade departs The Club at Treasure Island at 6:20pm
Parade arrives at TI Causeway Bridge at 7pm. Parade ends at 8:15pm at John's Pass. The Treasure Island Causeway Bridge will close to vehicular traffic at 7pm on December 16, 2018 for approximately 30 to 45 minutes to allow the boat parade to pass through.